The Importance of Buying Local
Saving & Budgeting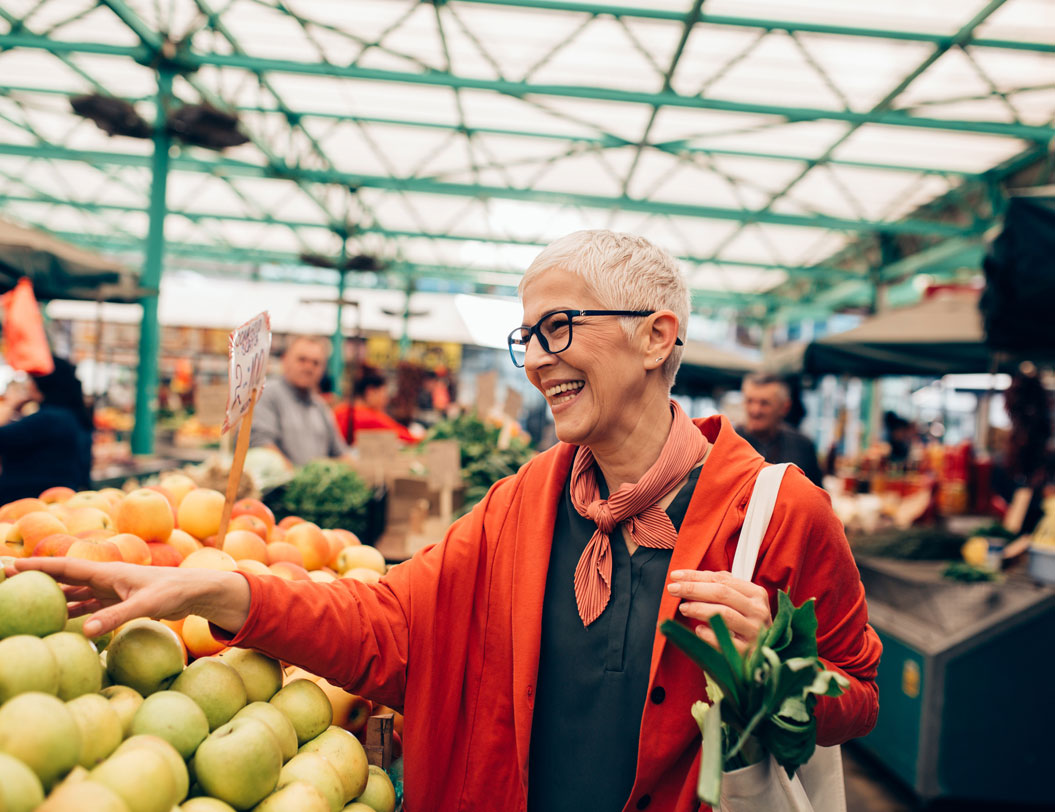 We all know that online shopping is here to stay, but despite the one-click ease of placing an order online, more and more consumers of all ages are shopping local. They recognize that when small businesses succeed, our communities also succeed.
Here are a few reasons why small businesses are the foundation of our communities and how we all benefit when we shop local.
Small Businesses Help Create a Community's Personality
Today, many consumers are looking for unique, enjoyable shopping experiences – the kind that can often be found in shopping districts with a heavy concentration of mom and pop businesses. Such shopping helps brand a community, and the more interesting and unique a local area is, the more consumers, visitors, and guests it attracts. Think about the small business districts in your community and how they contribute to the reputation of where you live and work.
Small Businesses Employ Locally
Collectively, small businesses are the largest employers in this country. According to SCORE, a non-profit organization that supports small businesses, it is estimated that 29.6 million small businesses in the United States employ just over half of the country's private sector workforce. When a community has more small businesses and a lower level of unemployment, more money stays in the local economy. In fact, as local businesses succeed, other businesses are attracted to that community, which further invigorates the local economy. As an added bonus, area nonprofits benefit too because local businesses donate time and resources to these organizations, which improves the overall quality of life for residents.
Entrepreneurship Is Encouraged
According to research by HubSpot, entrepreneurship rates have been increasing in the United States for the last 19 years. Big ideas start in small business communities, so when you support an entrepreneurial spirit or a new business that has a creative, original idea, you are encouraging and fostering innovation. Entrepreneurship increases healthy competition, too, and may even raise the productivity of your local community, thus improving the living standards in your area.
Personal Connection
People like to do business with people they know, like, and trust. When you personally know the people who own the businesses where you shop, you enjoy a connection with them and get satisfaction helping their business succeed. In return, they show appreciation for your business by offering an enjoyable shopping experience and wonderful customer service. So if a local business has a product or service you need, consider shopping with them first.
Less Product Outsourcing
When local businesses are supported, there is less need to go out of the community or outsource for products. A great example is the trending "farm to table" movement that is booming in many small communities. Local restaurants and community members purchase fresh products from local farmers, baked goods from local bakeries, floral arrangements from local florists, and craft beer from local breweries. Not only are businesses supporting other businesses, but members of the community support them by eating at local restaurants, and shopping at farmer's markets, or other local establishments.

Small businesses nurture local economies, keep money close to home, and support area neighborhoods. So the next time you shop local, give yourself a pat on the back – everyone in the community wins when you support your local small businesses.
Related Resources
wheelbarrow on a green lawn

Saving & Budgeting

10 Ways to Save on Landscaping

Here are 10 creative ways to save, so you can have well-tended landscaping within your budget.

Read More

Saving & Budgeting

6 Ways to Save on Your Summer Vacation

These six vacation saving tips will help you plan the perfect getaway while staying well within your outlined budget.

Read More

Saving & Budgeting

Resources for College Students

Whether you're stepping onto campus for the first time or you're getting ready to walk across the stage, these free resources can help you manage this stage of your life.

Read More