Your Complete Guide To Homeowners Insurance
Insurance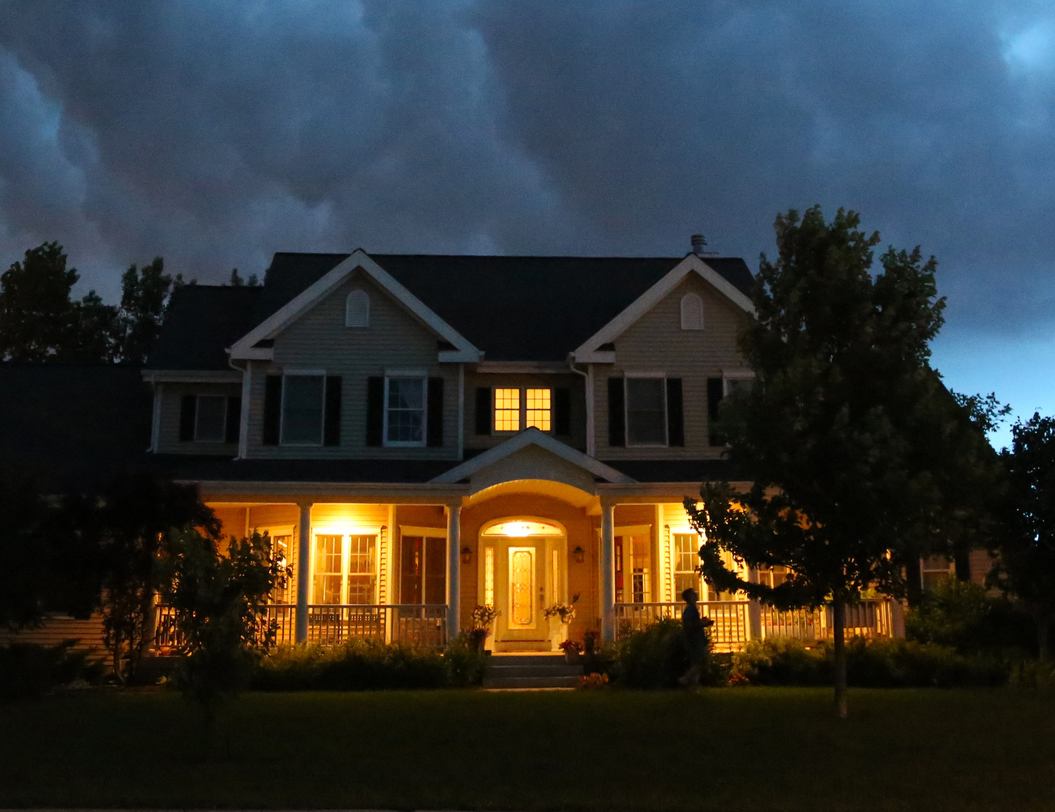 Homeowners insurance is designed to protect you and your family members from liability and to cover your home and possessions in the event of a disaster or theft. There are several types of homeowner's insurance policies that offer a wide range of coverage options. When researching insurance protection, try to find the sweet spot that offers you enough coverage without overpaying for more protection than you need.
Here Are the Most Common Types of Homeowners Insurance Plans:
HO-2 – A policy that only protects against 16 specific home perils.
HO-3 – A broad policy that protects against all home perils with the exception of those specifically excluded in the policy.
HO-5 – A policy that usually protects newer homes in excellent condition and covers all perils except the few that are specifically excluded by the policy.
HO-6 – Insurance for co-ops/condominiums, which includes personal property coverage, liability coverage and coverage of improvements made to the owner's unit.
HO-8 – A policy similar to an HO-2 but created specifically for older homes. This policy only covers the actual cash value of the home plus the personal property you have within it.
Each of these policies may also include some extent of liability coverage, which pays for medical treatment or legal bills if someone is hurt on your property.
Is Every Kind of Catastrophe Covered by My Insurance?
Most policies may only cover events if they are sudden and accidental. This rules out any structural problems that have been building up for months, as well as any damage you intentionally do to your home or belongings.

In addition, while most natural disasters, like windstorms, tornadoes and hurricanes are typically covered by homeowners insurance, some are not and require a separate policy. For example, earthquakes and floods are rarely covered by a standard home insurance policy.

If you live in an area that is prone to a specific type of hazard – such as hurricanes – your policy may include a separate deductible for that particular catastrophe; typically ranging from 1-5% of the property's insured value.

Aside from natural disasters, some kinds of damages, like mold and sewer backups, may not be covered by your policy unless you add them separately.
Should I Choose a Cheaper Policy or One With a Lower Deductible?
As with any insurance, you'll need to pay a monthly, quarterly or annual premium to your insurance provider in order to maintain coverage.

Your policy may also include a deductible, or the amount of money you'll pay out of pocket, if you make a claim. A lower deductible means your insurance coverage will kick in sooner, but you'll also have a higher premium. When choosing a policy, it's best to find one that offers a deductible you can comfortably afford along with the best possible coverage.

Be sure to let your provider know about any safety features you add to your home, including central fire and burglar alarm systems. These safety improvements may earn you a discount on your insurance premiums.
Will Insurance Cover All of My Belongings?
Home insurance policies provide coverage for your personal belongings and that limit is typically determined by the amount of insurance carried on the house structure itself. However, that limit can be increased for an additional premium. For example, a home that's insured for $400,000 will provide at least a 50% sub-limit for your personal belongings. That means, in the event of a covered loss (claim), you would have up to $200,000 to cover any damage or loss to your personal belongings.

Most policies will also have a maximum amount of coverage on specific items. If you own valuables, like jewelry, expensive athletic equipment or memorabilia, firearms, electronics and artwork, you should consider purchasing a rider to cover these items separately.
Should I Choose a Replacement-cost or an Actual Cash-value?
When purchasing a plan, you'll have the option of one of these types of coverage:
Replacement cost – Generally more expensive coverage that pays for the full cost of replacing a damaged dwelling or belongings up to a predetermined cap.
Actual cash value – Less expensive coverage that offers payouts only covering what the damaged item was worth at the time of the disaster.

A policy that provides replacement-cost coverage may help you get back on your feet sooner after a disaster, but the premiums can be higher. The perfect plan for you will depend on the home and belongings you want to insure, the location, your financial standing and the value you put on having true peace of mind.
Will All of My Claims Be Honored?
Insurance providers will only offer coverage when the insured is not at fault. For your claims to be honored, your property and home must be well-maintained. For example, if you've forgotten to shut off your outdoor faucets before the winter and a pipe froze and burst, your insurance is likely to deny the claim on the basis of neglect.
Be careful to have your roof inspected regularly, tend to all repairs promptly, clean your gutters, prepare your home properly for winter, trim your trees and take the necessary measures to ensure that your home is in excellent condition.
Making Your Home a Safe Haven
When choosing between policies, remember to get one that offers adequate coverage, a deductible you're comfortable with and a premium you can afford. Protect your home with insurance that's tailored to your needs. A licensed HVCU Insurance Services agent can walk you through the quote process step-by-step to ensure that you, your family, and your belongings are properly covered.
Insurance products: Are not NCUA/NCUSIF insured | Are not obligations of HVCU |
Are not guaranteed by HVCU
Related Resources
Home Financing

5 Myths About Flood Insurance

Safeguard your home and everything in it by ensuring you have the right coverage for you and your family.

Read More

Preparing for the Unexpected Cover

Saving & Budgeting

Preparing for the Unexpected

Our guide to Preparing for the Unexpected provides useful tips on how to proactively plan or be able to positively react no matter what financial curves life may throw your way.

Read More

Borrowing

4 Ways to Bring Your Dream Kitchen to Life

Give your kitchen a makeover, and you'll almost feel like you've got a brand-new home. Here are 4 ways to bring your dream kitchen to life.

Read More