Move Your Accounts to HVCU with ClickSWITCH
Transfer your direct deposits and automatic payments – It's simple with ClickSWITCH.
Switching to HVCU is Easy!
Now there's a fast, simple, and secure way to move your direct deposits and automatic payments at other financial institutions to your HVCU personal or business savings and checking accounts. Our free ClickSWITCH service takes the hassles out of switching accounts and can be completed in as little as ten minutes!
Ready to Switch? Follow These Steps:
Request a SwitchTRACK Code - Call us at 845.463.3011 or stop into any of our branches to receive your SwitchTRACK code. Your code is valid for 90 days, but you can always request a new code if your code expires.


Log into ClickSWITCH - Use the code our staff provided and enter it in the Activation Code field.


Set Up Your Login Info - When prompted, set up your ClickSWITCH user name and password. You'll use this info any time you need to access ClickSWITCH. (Note: if you forget your ClickSWITCH password, our staff will need to provide you with a new SwitchTRACK code.)


Submit Your Switches - Transfer your direct deposits (payroll, Social Security, etc) and/or automatic payments (mortgage, utilities, cable, gym fees, etc) to your new accounts. ClickSWITCH does the work for you and takes care of notifying your other institutions that you are making the switch to HVCU. You can also use the Switch Assist feature within ClickSWITCH to identify recurring transactions at other institutions. (Note: Some employers and government agencies require direct deposit switches be completed directly with them. In these cases, they may not accept our switch request.)


Track Your Status - ClickSWITCH lets you track the progress of your account switches and provides real time notifications of your switch status. Log into ClickSWITCH at any time to track your status.


Close Your Old Accounts - We recommend keeping enough money in your old account for approximately 30 days, to cover payments until your switch status is "Completed." This is especially important for any payments that might be due during the 14 days after you initiate a switch.
What You Need to Get Started
Please have the following info handy when using ClickSWITCH:
Direct deposit info, including the names and addresses of your depositors.
Automatic payment info, including company names and addresses, login information, and account numbers.
Account info for the account you wish to close/switch from, including the institution's name and address, account login information, account number, and routing number.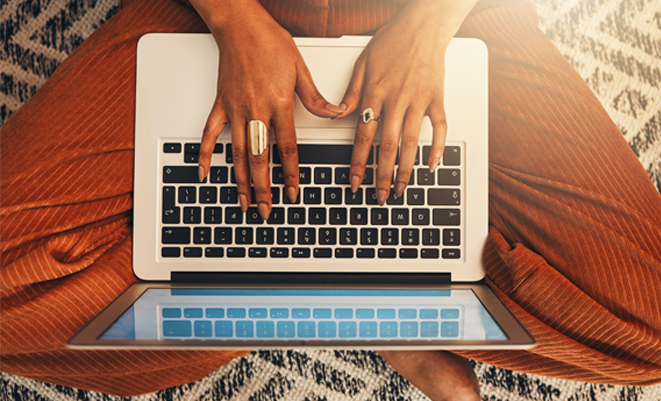 Frequently Asked Questions
Timing for each payment switch can vary depending on the type of payment, biller, and the method needed to switch the payment. Automated payments and direct deposits typically take between 7-10 days to switch, but can be faster with certain billers. It's always a good idea to review your switch status page for the most current information regarding each switch.
You will be asked for additional information to complete the switch. You should add as much information as you can and submit it to ClickSWITCH. ClickSWITCH will do the research and get the switch started. You can also print the form and take it to your employer.
No. ClickSWITCH is set up to help you switch your automatic payments and direct deposits. If you choose to designate beneficiaries for any new accounts, you will need to do this directly with us. Please refer to our Beneficiary Information for Totten Trust form to add or change beneficiary information for an non-IRA account.
You will be contacted via email.
ClickSWITCH will help you switch all of your automated payments. Simply gather your paper bills or online statements that include the billers' names, addresses, and account numbers, including due dates. This is all the information needed to start the switch process.
Your billing account number is required by the biller to ensure your identity and to update the account information in their system.
A number of billers are included in our system. If we do not have a biller's address, please use the address that is indicated on the payment confirmation or statement the biller sends you. You can also find most billers' payment addresses displayed in the Help or Contact Us areas of their websites.
You need at least some billing information to switch the payment, as billers require certain information to confirm your identity and complete the switch. Your name, biller's name, and account number are required. For some billers, an address and phone number will populate automatically; however, if the biller is not in our database we'll need you to provide the biller's address and phone number as well.
You can easily add additional switches any time! Simply log into ClickSWITCH and click the Start a New Switch button.
Monitoring your switch status is an important part of moving your account. It is advisable to keep enough money in your old account to cover each payment until the switch status for that payment has changed to Completed, or you've confirmed with your billers that your payment account information is updated in their systems.
No. Once the switch is ordered, it is processed immediately and can't be canceled. However, you can contact the appropriate biller directly to rescind the request.
Occasionally, after you have submitted a switch for processing, our research team determines that a particular biller requires you to update your banking information online. When this happens, your switch will show an Action Needed status. To see the details of the action you need to take, log into ClickSWITCH and click the Edit icon in the Actions column.
Please contact us at 845.463.3011 or visit one of our branches for assistance with your SwitchTRACK code.
Yes! You can switch payments from any financial institution using ClickSWITCH. Simply enter your other financial institution account details in the My Profile tab. When setting up your switches, choose which financial institution account the payments or deposits are switching from in the account drop-down.