HVCU Speakers Bureau
We have experienced professionals available to address your company, organization, or group on a wide array of topics.
Whether you're looking for financial wellness, retirement planning, or broader industry or leadership topics, our team offers engaging, informative presentations to audiences across the Hudson Valley and nationally.
If you would like to schedule a speaker for your group meeting, please give us more information on your event and topic(s). If you are a member of the media, please contact Lisa Morris by
email
or call 845.463.3011.
Featured Speakers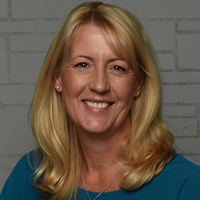 Lisa Morris
Vice President, Director of Public Relations
and Corporate Communications
Topics: Public Relations, Marketing, Non-profit Board Governance, Leadership Communications, Public Speaking
With more than 25 years of marketing experience, Lisa's career has spanned a variety of industries—including financial services, PR consulting, television on-air sales, manufacturing, and engineering. Her responsibilities include all PR efforts, financial literacy programs, community outreach, and governmental relations.
A proven marketing and public relations leader, she's served many local non-profits including Dutchess Outreach, The Chamber Foundation, Miles of Hope, and most recently the Dutchess Community College Foundation. She is also a member of the Family Services Advisory Board. She's been honored for her community service and leadership by the Dutchess County Regional Chamber with a Community Service Award and an Athena Honor, as well as by New Horizon's Resources Inc. with their Leadership Award.
Lisa is an accomplished public speaker who often lends her talents to local events as MC. She was the the first women in New York State to serve as public address announcer for a Major League Baseball affiliate (the Hudson Valley Renegades), and sold products as a demonstrator on QVC. In addition to her own topics, Lisa often moderates panels, coordinating panelists and their topics to achieve engaging experiences for both panelists and the audience.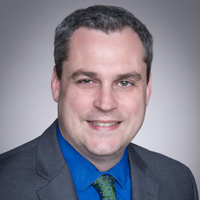 Troy DelValle
Vice President of Business Intelligence
Topics: Building a Data Warehouse, Machine Learning Development, Machine Learning Deployment, Data Governance
Troy DelValle joined Hudson Valley Credit Union as their first Vice President of Business Intelligence, building the department from scratch with a team of analysts and developers tasked with enterprise data warehouse projects, workflow process efficiency, strategic decision analysis, and predictive analytics.
Troy earned his MBA from the University of Tampa with a specialization in management information systems, as well as his Bachelor's Degree in Communications. He's a seasoned presenter both in person and virtually, whose recent topics include:
"Predicting Charge Offs using Machine Learning" for the 2021 CULytics Conference
"Small Business Data Analytics" for the HVCU Small Business Survival Webinar Series
"Business Intelligence" for the New York Credit Union Association's Catskill-Hudson District dinner panel