Vehicle Loans
Loans for cars, trucks, SUVs, vans, & motorcycles. Lock in your low rate today.
Flexible Financing Options For You
Purchase or Refinance - Make No Payments for 90 Days
Make no payments for 90 days1 when you purchase or refinance your vehicle with us. Learn more about how refinancing your loan from another institution could save you hundreds or even thousands of dollars over the life of the loan. You can also get pre-approved before you shop – it's like having cash in hand. Plus, the 30–day approval lock gives you time to shop for the vehicle that best fits your personality and lifestyle.
Vehicle Refinancing - Transfer Your Loans to HVCU and Save!
Refinancing an auto loan from another lender can potentially save you hundred of dollars in interest and lower your monthly payments.
Depending on your interest rate, you can even save on vehicles financed 6, 12 or 18 months ago.
When you refinance, there is:
- No application fee
- No handling fee
You can submit a refinance application online, however, if you'd rather speak with someone about your refinancing options, call us at 845.463.3011 or stop into one of our branches. Our staff will review your current terms and let you know if we can give you a better deal.
Leasing
If you love that new car smell, but don't want the responsibilities of long-term maintenance, consider leasing your next vehicle. Unlike a purchase, most leases allow you to drive a new car every two to three years for a low monthly payment. In general, if you drive less than 15,000 miles per year, leasing may be the right choice for you. You can lease a car through our dealer network, and some dealers may offer special incentives that can make leasing even more affordable. Please note: Leasing is only available at participating dealerships and we are unable to accept lease applications in our branches.
Terms
Terms up to 7 years on new and used vehicles and financing up to 125% of TLTV (total loan-to-value).2
Lower Your Interest Rate
Arrange to have your loan payment automatically deducted from your savings, checking, or tiered money market account and we'll lower your interest rate by .25%.3
Financing Made Easy at Local Dealers
Obtain vehicle financing directly at any of the dealers in our partner network. You can also start your application online or in a branch and then finalize at a dealer. Whichever you prefer, you'll still receive the same low rates and flexible financing terms. Be sure to tell the dealer you want to finance your loan with HVCU, and we'll send payment directly to them — and also coordinate your title and lien. r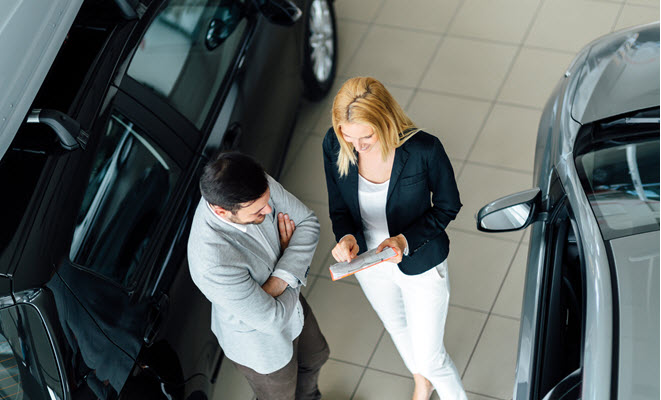 Car Buying Resources Through AutoSMART
The Credit Union Direct Lending AutoSMART website has extensive resources and tools for members looking to purchase a vehicle. AutoSMART can help you research your next vehicle purchase and actually locate the specific car you want to buy.
Search over 2,000,000 vehicles at over 12,650 dealers nationwide
Locate auto dealers in specific geographic areas or search AutoSMART's extensive vehicle database by make, model, type, and price
Get free auto record checks through TitleGuard, Carfax, or Experian's AutoCheck
Estimate the trade-in value of your card and find used vehicle values through Kelley Blue Book, NADA Guides, and Black Book
Read the latest auto reviews and ratings from JD Power, learn about rebates and incentives, and more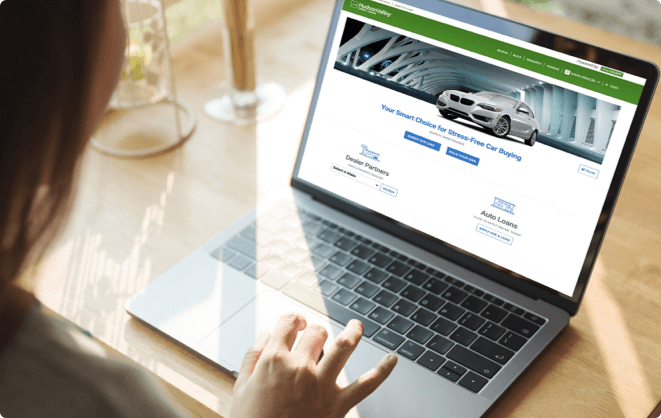 Find Your Next Set of Wheels
FREE First Time Car Buyer Guide
Buying your first car is exciting, but if you aren't prepared, it can feel very intimidating. No matter how close you are to getting new wheels, grab this free guide to help you through the entire process.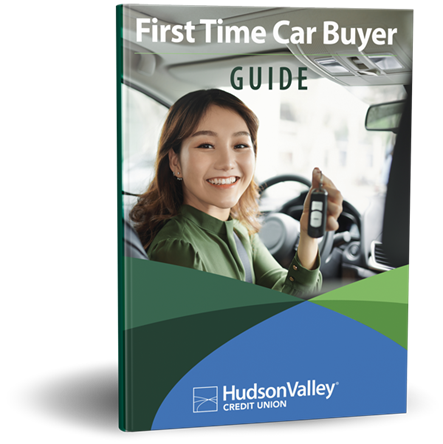 Explore More Insurance Options
Guaranteed Asset Protection (GAP)
Guaranteed Asset Protection (GAP) is a great way to protect your finances if the value of your vehicle is less than the amount of your car loan.
Credit Life & Credit Disability Insurance
If something should happen to you, your loan obligations could potentially place a burden on your family.
Explore Further
Private Purchase Agreement - Use when purchasing a vehicle from a private individual.
Lien Request Letter - Mail with a payoff check to the current lien holder(s); this informs them to send the lien release and/or title to HVCU.
Notice for buyers trading in used cars

Notice for Buyers Trading in Used Cars

If you trade in a used car on which you still owe money, make the dealer put in writing that he will pay off your car loan in 10 days or NO DEAL. Without contractual proof, some unscrupulous dealers legally delay paying off these loans (in some cases indefinitely). In addition to making payments on your new loan, you must continue making payments on your previous loan until it is satisfied by the dealer (since the loan is in your name)—or risk going into arrears and ruining your credit. Most dealers are reputable, but to be safe, always include clear payoff terms in your contract and follow up with the lien holder to ensure the dealer has complied. If a dealer refuses to include this, be ready to leave immediately and take your business to a reputable dealer.
What Your Neighbors Are Saying
Image of Smiling senior male

HVCU Member

60 Years

…the process was straightforward and the customer service reps involved were all professional, knowledgeable, expedient and kind.

---

Image of Smiling black male wearing orange hat

HVCU Member

3 Years

The experience in applying for the loan and getting it was smooth.

---

Image of Smiling woman with blond hair, blue eyes

HVCU Member

7 Years

I've had multiple car loans with HVCU and every time it was extremely easy and staff was very informative and helpful.

---

Image of Hispanic male wearing flannel shirt

HVCU Member

5 Years

It's just a great feeling to be treated like an important person like I was when I applied for this new car loan as was as my other loan for my truck and motorcycle!

---

Image of Asian female with colored hair

HVCU Member

4 Years

I have no suggestions for this, my used vehicle was the car I leased. HVCU handled both ends of the transactions. They are a pleasure to do business with!

---
Important Legal Disclosures & Information
---
The tools and calculators on the HVCU website are provided for educational and illustrative purposes only. The accuracy of the calculations and their applicability to your financial circumstances are not guaranteed. HVCU does not provide tax, legal, accounting, financial, investment or other professional advice. The tools and calculators should not be used as a substitute for tax, legal, accounting, financial, investment or other professional advice. Your use of the tools or calculators does not assure the availability of, or your eligibility for, any specific product offered by HVCU or its affiliates. The terms and conditions of specific products may differ and affect the results obtained by using these tools and calculators. All financing is subject to credit approval. The default figures, amounts and information shown in the tools and calculators are hypothetical and may not be applicable to you. Please consult with qualified professionals to discuss your particular situation.
1This offer is not guaranteed if you do not meet our credit criteria and if your account is not in good standing. HVCU vehicle refinances, vintage vehicles, and leases are not eligible for the offer. No exceptions will be made or considered. Finance charges will continue to accrue and will be included in the first regularly scheduled payment, which will begin 90 days following loan closing. HVCU expressly reserves the right to terminate this offer at its discretion at any time and without further notice provided to you.
2 APR=Annual Percentage Rate. Rates for this product are as low as 5.00% subject to applicant credit and total amount financed. Rates are accurate as of 10/30/23, and are subject to change without notice. As an example, an 84-month new auto loan with a fixed rate of 6.99% APR would result in a payment of $15.09 for each $1,000 financed.
3 Rates that are discounted by .25% include a requirement that loan payments are automatically transferred from your savings, checking, or tiered money market account for the life of the loan. The monthly payment is not decreased as a result of this discounted rate.