Buying a Car from a Private Seller? Here's What You Need to Know
Borrowing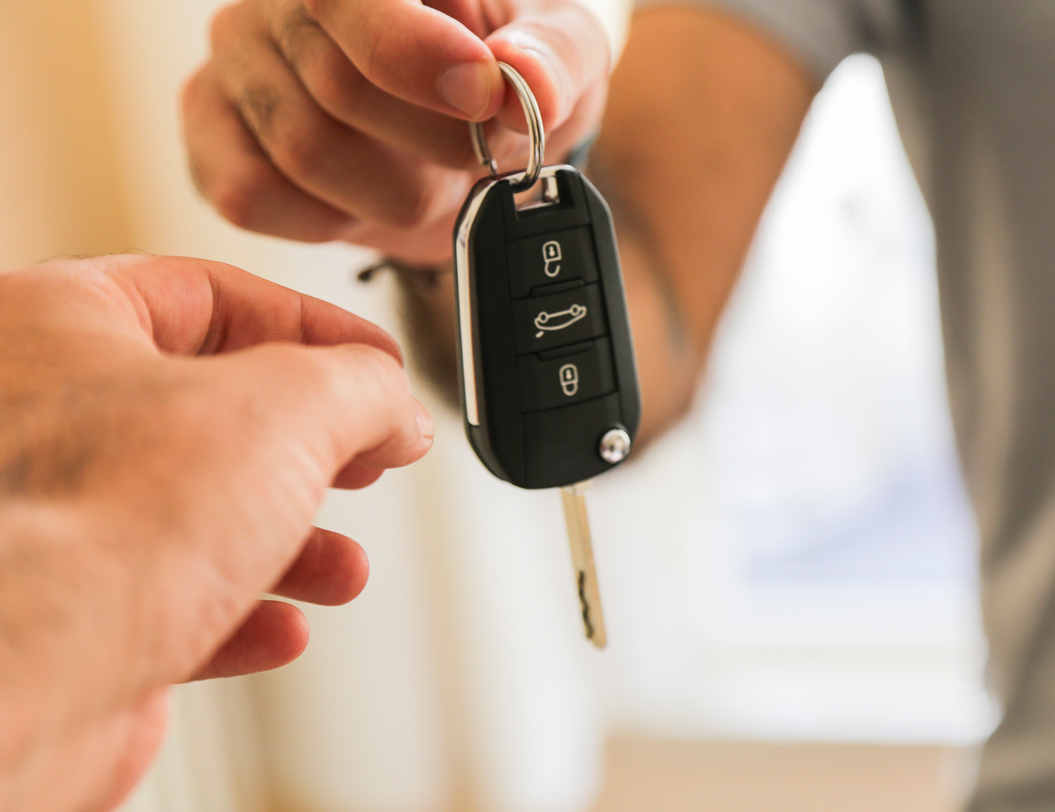 If you're in the market for a used car, buying from a private seller can give you greater purchasing power. Private sellers are often highly motivated to unload their vehicle, providing you with more room to negotiate. In addition, private sellers don't have the overhead that a dealership has, which gives you even more space to negotiate a better price. On the flip side, a car purchased from a private seller has no dealership warranties or guarantees. Once you drive out of the driveway, any problems with the car are fully your responsibility.

If you decide to go this route with your new-to-you car purchase, here are some tips to make the transaction go as smoothly as possible, and protect you from buying a lemon.
Watch for Common Scams
First, know the common scams that people will use to trick you out of your money when buying from a private seller. Some of these include:
A Guarantee – A private seller cannot guarantee the purchase. Third parties, like PayPal or Venmo, do not guarantee used car sales. If you need a guarantee, you need to buy through the dealership.
Title Washing – Vehicles in floods, fires, or collisions that are rebuilt to drivable condition get a salvage title to make buyers aware. Scammers try to conceal this sometimes by "washing" the title, registering it in a different state where the DMV clerks might not notice the salvage-title markings.
Fake Escrow – This scam involves asking you to place your money in an escrow account, and then the seller will ship the car to you. You never receive the car, or you receive a severely damaged car, and the fake escrow account allows the "seller" to take your money.
One of the best ways to avoid these scams is to only buy from people you can meet in person, and to pay using cash or a money order from your bank.
Take a Test Drive Safely
If you find a car that you think is a good fit, arrange to meet the seller to see it. If possible, take another person with you to this meeting for safety. Ask the seller if you can test drive the car. They may wish to ride with you to protect their vehicle. Take the car through a few driving conditions to get a feel for how it handles. Make sure you can get it up to highway speed during the test drive.
Ask for a VIN Check
After the test drive, ask the seller if you can perform a VIN check. Use a tool like Carfax to run the VIN on the car to learn its history. One report costs just under $40 and will show if there are any problems with the title or liens on the vehicle, any past accidents or flood damage, or any record of airbag deployments. It also will show a vehicle maintenance history and whether or not the car has "lemon" status. Check www.safercar.gov to see if there are any recalls that the owner hasn't fixed.
Check the Registration
Next, check the registration. Do the title, registration, and seller's ID all match? You should only buy a car from a private seller if the seller legally owns it and has the right to sell it.
Ask for a Mechanic Check
If everything checks out to this point, arrange to have the vehicle inspected by your mechanic. The seller will likely want to go with you to this appointment, but make sure you choose the mechanic that you trust.
Draw up a Bill of Sale
It's a good idea to draw up a bill of sale to have a record of the transaction, particularly when you're paying in cash. There is a blank form available for use on the New York State DMV website.

If the amount for the car is large enough, you may need a car loan. You can get a car loan for a private seller purchase just like a purchase from a dealership. Simply let us know what you're shopping for, and get approved for the loan. Once you find a car, we'll provide a check or money order that you can use for the purchase.

If you're in the market for a used vehicle, check out our auto loan and car buying tools. From researching the right vehicle to financing your purchase, we can make the process easier by providing a one-stop-shop for all of your car purchase needs.


All company names are the registered trademarks of their respective owners.