Flood Insurance
Flood Insurance from HVCU Insurance Services helps protect your home against significant damage.
Keep Your Head Above Water with Flood Insurance
Just one inch of floodwater can cause up to $25,000 in damage. You can protect your home and your belongings from losses caused by water damage from heavy rain, melting snow, coastal storms, and other natural catastrophes when you carry supplemental flood insurance.
Available for all residential and commercial properties, flood insurance can take care of damage that might fall outside of the basic hazard coverage included in your homeowner's policy.
Floods are the Most Common Natural Disaster in the U.S.
Flooding can happen anywhere, at any time. Consider the increased number of floods or hurricanes that have affected the region in the last few years. These type of events expose hundreds of residents to potential flooding and damage. You can protect your home from the risk of flood with affordable flood insurance from the National Flood Insurance Program (NFIP).
A licensed HVCU Insurance Services agent can walk you through the process of getting flood insurance, step-by-step, to ensure that you are properly covered.
What is the NFIP?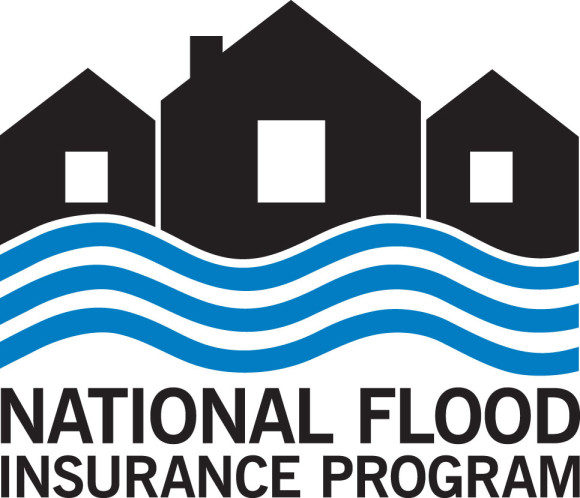 The National Flood Insurance Program (NFIP) is backed by the federal government and covers damages not protected by your homeowner's policy. The NFIP sets a standard range for rates, and they do not vary from company to company, or agent to agent. The rate and range you fall into will depend on many factors, including the date and type of construction of your home, along with your building's level of risk. A flood policy from the NFIP could cover you up to $250,000 for your home and up to $100,000 for belongings.


When Should You Purchase Flood Insurance?
Arguably, before you actually need it. More than 25% of flood insurance claims come from outside of high-risk flood zones. Flood insurance policies typically require a 30-day waiting period before the coverage is effective. Exceptions can be made if you've purchased a new home and the closing is in less than 30 days.
Flood Insurance Myths
Head over to our Learning Center to view five common myths about Flood Insurance.
What Does Flood Insurance
Generally Cover?
Personal property like furniture, clothing, electronics, etc.
Appliances
Carpet and flooring
Electrical systems
Plumbing systems
HVAC units

Read your policy carefully—there can be separate limits and deductibles for structural damage and property loss. If you need help determining what your policies cover, reach out to one of our friendly insurance agents at 845.463.5646.
What Isn't Covered by an NFIP Flood Insurance Agreement?
Accidents caused by earth moving
Temporary lodging
Some structural items like retaining walls or decks
Pools or hot tubs
Valuable papers like birth certificates, cash, or other important documents stored in the home
What About Federal Disaster Relief?
To receive federal assistance, the area must be zoned and designated as a federal disaster area. According to FEMA, this happens in less than 50% of flooding incidents and the main form of federal assistance for disaster zones are loans that must be repaid with interest.
Important Legal Disclosures & Information
---
Insurance products: Are not NCUA/NCUSIF insured | Are not obligations of HVCU | Are not guaranteed by HVCU.