Business Health Savings Accounts (HSA)
Attract and retain qualified talent with health benefits that manage insurance costs.
Provide Health Benefits to Your Employees
A Health Savings Account (HSA) allows you to set aside money on a pre-tax basis to pay for qualified medical expenses.1 They can be funded by the employee, the employer, or a combination.
Deposits are tax-deductible
Compete with larger firm offers
Covers qualified medical expenses
Easy to set up and offer to employees
Make Competitive Job Offers
Healthcare is expensive. A Health Savings Account helps your employees pay for qualified medical expenses1 not covered by an insurance plan. Your business can help fill the gap with tax-advantaged contributions.
Employees must be enrolled in a high-deductible health insurance plan (HDHP) to participate
They can't be covered under alternative health insurance plans or Medicare (exclusions can be found here)
They can't be listed as a dependent on a parent or guardian's tax return


Affordable Coverage for Your Employees
Give your employees peace of mind and help them prepare for unexpected health costs. We're locally established and community-focused with the competitive products and services you'll need to achieve your business goals. Meet with a business relationship expert today.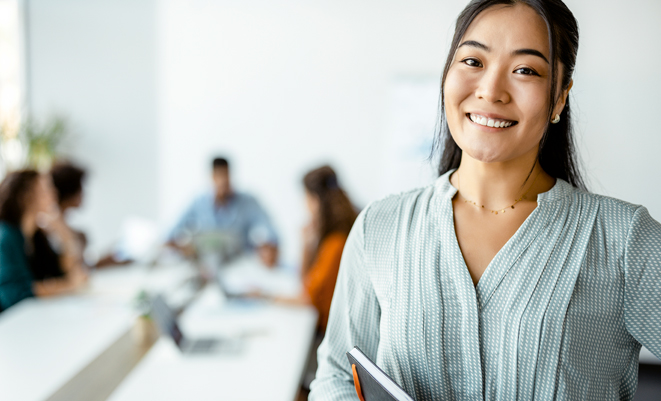 Get Started with a Business HSA Account
HVCU provides employees with an HSA Checking Account and free HSA Visa® debit card, and access through ATMs, Internet Banking and Mobile Banking. Employees can make tax-deductible contributions to the account and withdraw tax-free funds to pay for qualified medical expenses.
Educate Your Employees
Inform your staff of the advantages of an HSA account.
Set Up Your Contributions
Link payroll HSA deposits to your employee's HVCU HSA Checking Accounts.


Provide Employee Access
Empower your employees with the tools to invest and manage their account.
Get the Support You Need to Realize Your Business Goals
---
Your Money Is Protected
Accounts at HVCU are Federally Insured for up to $250,000. Share insurance coverage is provided by the National Credit Union Administration (NCUA), an independent government agency that charters, regulates and insures federal credit unions. Visit mycreditunion.gov to learn more about your Share Insurance Coverage.


Important Legal Disclosures & Information
---
Visa is a registered trademark of Visa International Service Association and used under license.
1The IRS defines qualified medical care expenses as payments for the diagnosis, cure, mitigation, treatment, or prevention of disease, or payments for treatments affecting any structure or function of the body. Visit the IRS website for a more detailed list of qualified medical expenses.