Is a Renovation Mortgage Right for You?
Home Financing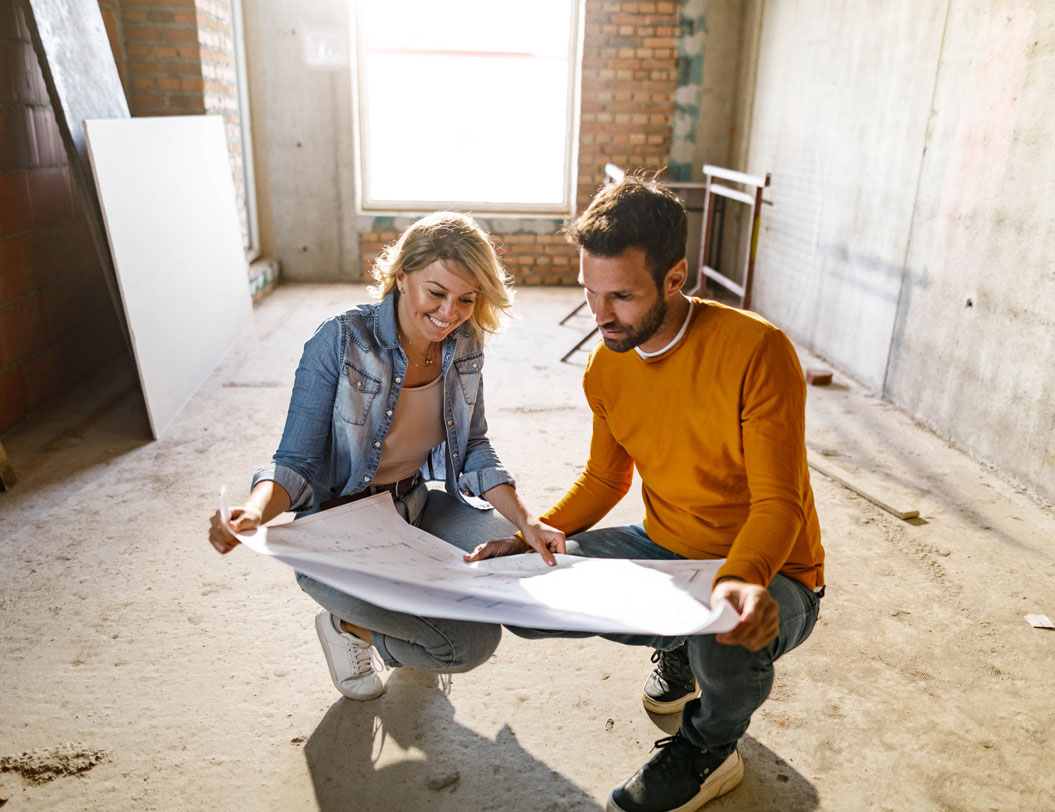 What is a Renovation Mortgage?
A renovation mortgage is similar to other mortgage options, except that you finance both the purchase price of a home, plus the cost of future repairs and/or updates. This allows homebuyers to enjoy one streamlined process, with one application, one closing and one payment – no need to figure out financing options, like a home equity, after you purchase the home.
Why Choose a Renovation Mortgage?
As the number of move-in ready homes on the market fluctuates, more and more homebuyers are trying to find a fixer-upper that can be a canvas for their dream home. If this is you, and you want to have more control of making a home exactly the way you want, a renovation mortgage can give you extra flexibility to make your dreams a reality!
A renovation mortgage is an especially great option for those who own or are interested in homes that need the following:
Renovation of kitchens or bathrooms
Upgrades to flooring (new carpet or hardwood)
Replacement of aging plumbing, electrical or heating systems
Other benefits for choosing a renovation mortgage may include:
Saving money by paying less than market price
Buying at a more affordable price point and renovating can get you in a better community
Flexibility to make a house your own / the way you like it
More affordable (related to other post-closing debt options, i.e. credit cards)
HVCU's Renovation Mortgage
Our renovation mortgage provides a convenient way for you to make renovations, repairs, or improvements totaling up to 75% of the as-completed appraised value of the property with a first mortgage. Features of our loan include:
Borrow up to 97% of the purchase price plus the cost of renovation
Refinance transactions also eligible
Primary Residences and Second (Vacation) Homes only
One to Four Unit Residential properties only
Fixed rate terms available
Renovation costs can be up to 75% of the final (after renovation) value of the home
One closing with renovation funds disbursed as work is completed
Member has up to six months to have the work completed after closing
Member must have a licensed and insured general contractor managing the renovation
Have Questions?
Our Mortgage Loan Officers can help answer your questions about renovation mortgages, and will personally assist you with an application if you decide a renovation mortgage is right for you.
Related Resources
hand pulling line drawing image of house to reveal photo

Home Financing

Considerations When Flipping Houses

If you think house-flipping may be for you, here are some things to consider before you buy a house to flip.

Read More

Couple in new home sitting on living room floor with boxes around them

Home Financing

Fixed vs. Adjustable Rate Mortgages Home Financing

Here is some information to help you better understand your options when considering which type of mortgage is right for you.

Read More

For Sale sign in front of a house

Home Financing

3 Alternative Options When Purchasing a Home in A Competitive Market

The home-buying process isn't always so straight-forward. Here are some lesser-known options you may encounter in the search for your dream home.

Read More