Banking Email & Website Awareness
Fraud & Security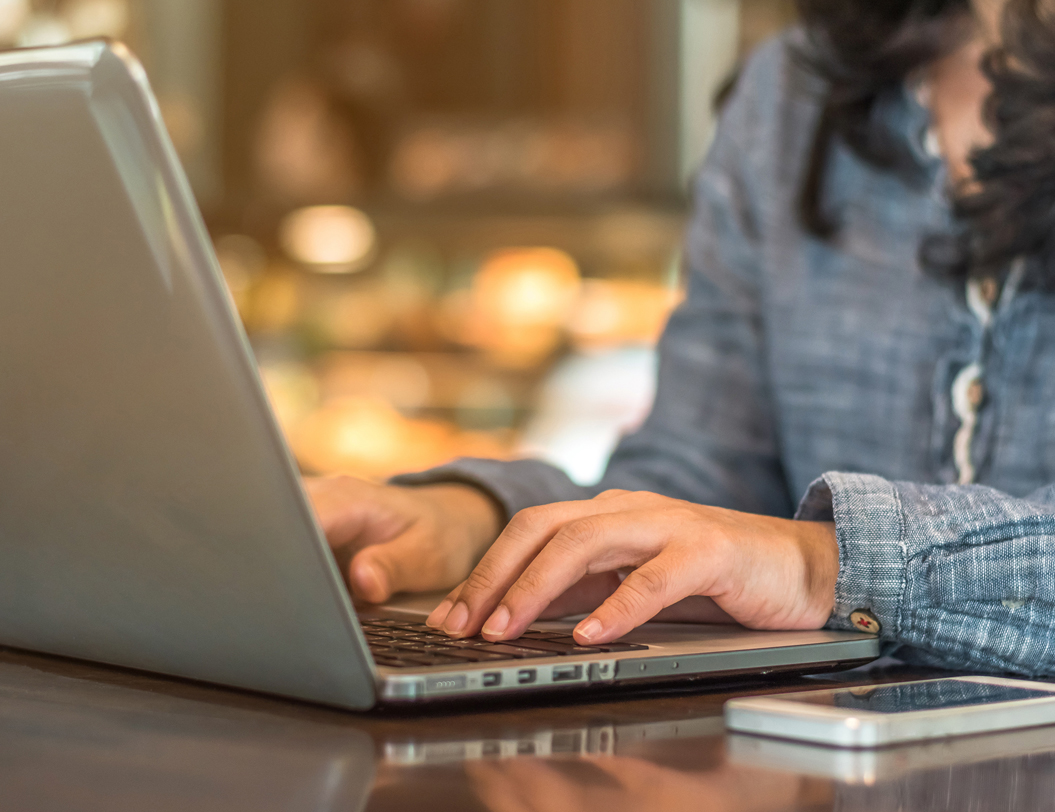 Use common sense, intuition, and extreme care when your personal and financial information is at stake.
Suspicious Emails and Texts
Be cautious of requests for personal information or "updates" to your account. Reputable companies will never ask for sensitive information in an email or text.
Never click on website links embedded in suspicious communications. If you have any doubts about an email or text, contact the legitimate company or check with websites devoted to eliminating spam and scams.
Federal institutions such as the National Credit Union Administration (NCUA) and the IRS do not use email, texts, or phone calls to request private information such as account numbers, date of birth, or Social Security Numbers.
Always check that grammar and spelling is correct. Many fraudulent emails and texts often have grammatical and spelling errors (such as HVCUU.org, Amizon.com, Appel.com).
Use Caution and Remain Vigilant
Avoid emailing personal and financial information, unless you are using a secure form on the website with which you are doing business.
Always make purchases through a website and Wi-Fi connection that is both secure and encrypted.
Review credit card and HVCU account statements as soon as you receive them to determine if there are any unauthorized charges or suspicious activity.
Customize any Internet Banking Login Names – do not use a name suggested by the system that can be easily guessed.
Be sure to use Two-Factor or Mulit-Factor Authentication for your banking and other online accounts. This adds an additional layer of security where a code is provided in real time to verify that it's actually you logging in.
Contact HVCU to discuss any suspicious activity anytime.
Connecting to an unsecured network or public Wi-Fi network puts your information at risk of being stolen. Use a secure VPN (Virtual Private Network) as an extra layer of protection.
Always make sure your computer and electronic devices are updated with the latest security software before making any online transactions.
Utilize Safe Methods for Online Purchases
Use your credit card and not your debit card for holiday e-commerce! If you witness any fraudulent transaction disputes, just call your bank and specify your troubles in a formal claim!
Never input personal or payment information unless you triple verify that the site you are trying to purchase from can be trusted, has integrity and is legitimate and not being spoofed! So, look at your browser and locate the padlock symbol which can appear in the URL function or elsewhere depending on what version of browser is being used.
Guarantee your purchasing session is secure and encrypted! The beginning of your URL protocol statement should begin with "https" ("s" as in secure) and never just "http" when inputting personal or credit card purchasing information every time.
Basic Reminders and Reiterations
Each one of us, no matter how technically savvy, are at risk to cyber threats so be responsible and keep secure. Remain vigilant and don't rush into online activity since the stakes are high and your identity and associated nonpublic and personal data matters no matter how serious or not.
Click Carefully – Avoid visiting unknown websites or downloading software from untrusted sources.
Know what price the market is bearing for the product you are purchasing with your HVCU Cards! If the discount deal and/or price is too good to be true, your special deal may indeed be a scam!
Check reviews for reference and testimonials! Ensure all your cyber security due diligence is in place!
Keep an eye on your credit and FICO! Your special 16 digits, your CVV code and your card expiration two-digit month and four-digit year most likely will end up in the hands of a threat actor who commits unapproved transactions at your expense!
If you believe you have been a victim of fraud, contact us directly through
secure email
or by calling 845.463.3011. You can also file a complaint with the FTC (Federal Trade Commission) at
ftc.gov
.
All company names are the registered trademarks of their respective owners.
Related Resources
small boy staring at an empty swimming pool

Fraud & Security

4 Vacation Scams to Watch Out For & How to Avoid Them

View common vacation scams so you don't take a permanent vacation from your hard-earned money!

Read More

Woman on mobile device with warning alert

Fraud & Security

Fraud Awareness - Stay Ahead of Scams

Protect your assets and your personal information from being used inappropriately by scammers.

Read More

Fraud & Security

Child Cyber Security

Spear phishing and specific social engineering attacks toward children and students happen consistently. Follow these tips to keep your kids safe while they navigate their digital world.

Read More