Your Complete Guide To Renter's Insurance
Insurance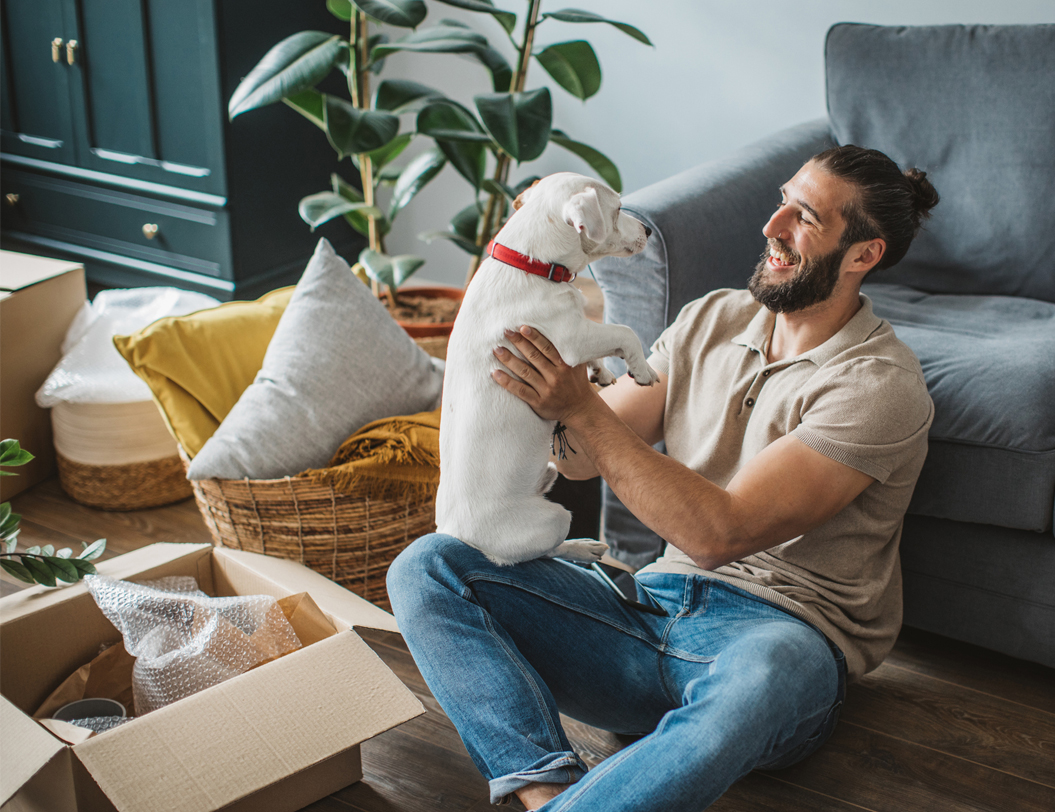 Thanks to low inventory and rising home prices, more people are having to rent living space instead of buying. Although many aspire to own, there can be many benefits to renting including mobility and freedom from costly household repairs and maintenance.

On the downside, if something happens to the rental property, the landlord bears no responsibility toward having your damaged belongings replaced or repaired. This is where renter's insurance comes in.

Renter's insurance offers three valuable aspects of financial protection: coverage for personal possessions, liability protection, and additional living expenses (ALE).

Renter's insurance is fairly inexpensive yet the payoff can be tremendous. The National Association of Insurance Commissioners estimates the average monthly premium for renter's insurance is $15-$30 a month. When you consider the peace of mind and financial cushion renter's insurance provides, taking out a policy is a no-brainer.

Despite its convenience, renter's insurance policies can be confusing to navigate. No need to worry, a licensed HVCU Insurance Services agent can walk you through the quote process step-by-step to ensure that as a tenant, you are properly covered.
Renter's Insurance Q&A
How much coverage do I need?
When considering policies, you'll need to decide how much coverage you actually need. Each policy will offer coverage to replace your possessions up to a certain limit. It's best to take out a policy that will protect the full value of your belongings.

The only way to determine how much coverage you actually need is to take a complete inventory of your assets. If you're choosing a replacement-cost plan, you'll need to note how much it would cost to replace each item. If you're going with a cash-value plan, note each item's current worth. Tally up the total and, when purchasing a policy, be sure to choose one that provides sufficient coverage for your belongings.

What is the difference between replacement-cost coverage and actual cash-value coverage?

As stated earlier, you can choose to purchase a policy that covers the cost of replacing a damaged or stolen object, or one that offers you the actual cash value of the damaged or lost item(s). To illustrate, if your flat-screen TV is stolen, a replacement-cost coverage plan will fund the purchase of a new TV, while the actual cash-value coverage plan will only pay you what the used TV was worth at the time of the theft.

Replacement-cost plans will have pricier premiums, but the robust coverage they offer is usually worth the extra expense.
Are all disasters covered by renter's insurance?
Most renter's insurance may cover damage caused by the following circumstances:
Fire and smoke
Explosions
Theft and vandalism
Wind and hail
Falling objects
Snow and ice collapse
Water damage caused by a burst plumbing pipe

The two major events that most renter's insurance policies do not cover are floods and earthquakes. If you live in an area that is prone to any of these happenings, you may want to purchase a separate flood or earthquake policy.
Should I choose a policy with a lower deductible?
Like all insurance policies, the deductible for your renter's insurance is the amount of money you are responsible for paying in the event of disaster before your policy kicks in.

Many people automatically choose a policy with a lower deductible, but that is not always the best choice. A high-deductible policy will give you a lower monthly premium. The amount you save each month may likely offset the cost of the higher deductible if you need to file a claim.
Do I need a floater?
A floater, also known as a rider, will provide additional coverage for pricier items if they are lost or stolen. Most policies will include a cap for replacing a specific kind of lost or stolen items. If you own valuables, like jewelry, expensive athletic equipment or memorabilia, firearms, electronics and artwork, you should consider purchasing a rider to cover these items separately.
What is ALE?
Additional living expenses (ALE) refers to any extra expenses you may have, such as hotel bills, food costs, etc., if your home or apartment is destroyed or otherwise unlivable because of a disaster that is covered in your policy. If you have ALE, you won't need to worry about these extra costs while you wait for your home to be repaired.
Does my insurance offer any coverage outside damage to my possessions?
Your renter's insurance policy may also offer you liability protection to cover you against lawsuits for bodily injury or property damage caused by you, your family members, or your pets. This coverage may pay for legal counsel in a court of law and no-fault medical coverage for anyone who gets injured on your property.

A renter's insurance policy may help you recover from a disaster until you can get back on your feet. HVCU Insurance Services can safeguard your home and everything in it by ensuring you have the right coverage. With the affordable monthly premiums and generous coverage, it's a wise investment in your financial future.
Insurance products: Are not NCUA/NCUSIF insured | Are not obligations of HVCU |
Are not guaranteed by HVCU

Related Resources
Home Financing

5 Myths About Flood Insurance

Safeguard your home and everything in it by ensuring you have the right coverage for you and your family.

Read More

Preparing for the Unexpected Cover

Saving & Budgeting

Preparing for the Unexpected

Our guide to Preparing for the Unexpected provides useful tips on how to proactively plan or be able to positively react no matter what financial curves life may throw your way.

Read More