Tap and Go
Contactless HVCU Visa® Debit and Credit Cards are a safe, easy way to pay.
Secure and Versatile
Speed up the checkout experience with the convenience of your HVCU Visa Debit or Credit Card.
Fast: Payments processed in less time than swiping or inserting your card.
Touch-free: Simply tap your card at the checkout terminal.
Protected: The same dynamic security as chip cards.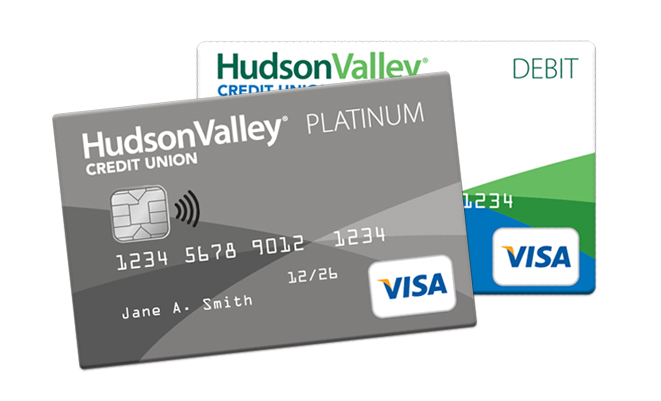 Identifying Whether or Not Your Card is Contactless
Your card is enabled to take full advantage of contactless technology. If you're having doubts as to whether or not your card has the ability to tap-and-go, look for the contactless symbol located on the front of your HVCU Visa Debit or Credit Card.
How to Use Your Contactless Card
Locate
Find the contactless symbol
when you're checking out.


Tap
Simply tap your card
on the checkout terminal.


Go
No time wasted! Your payment
is processed in seconds.


Contactless Cards FAQ
Anywhere you see the contactless symbol.
The card must be within 1-2 inches of the contactless symbol on the checkout terminal.
Approximately 1-2 seconds. The contactless reader may function best if you tap the chip on the payment reader where you see the contactless symbol.
Yes, your card still has the ability to swipe or insert to complete your transaction.
Yes. Contactless payments are accompanied by a one-time security code that protects your payment information. Additionally, there's no way you can make an accidental payment because of the proximity your card needs to be to the transaction terminal.
Important Legal Disclosures & Information
---
Visa is a registered trademarks of Visa International Service Association and used under license.