The Value of Competitor Analysis
Business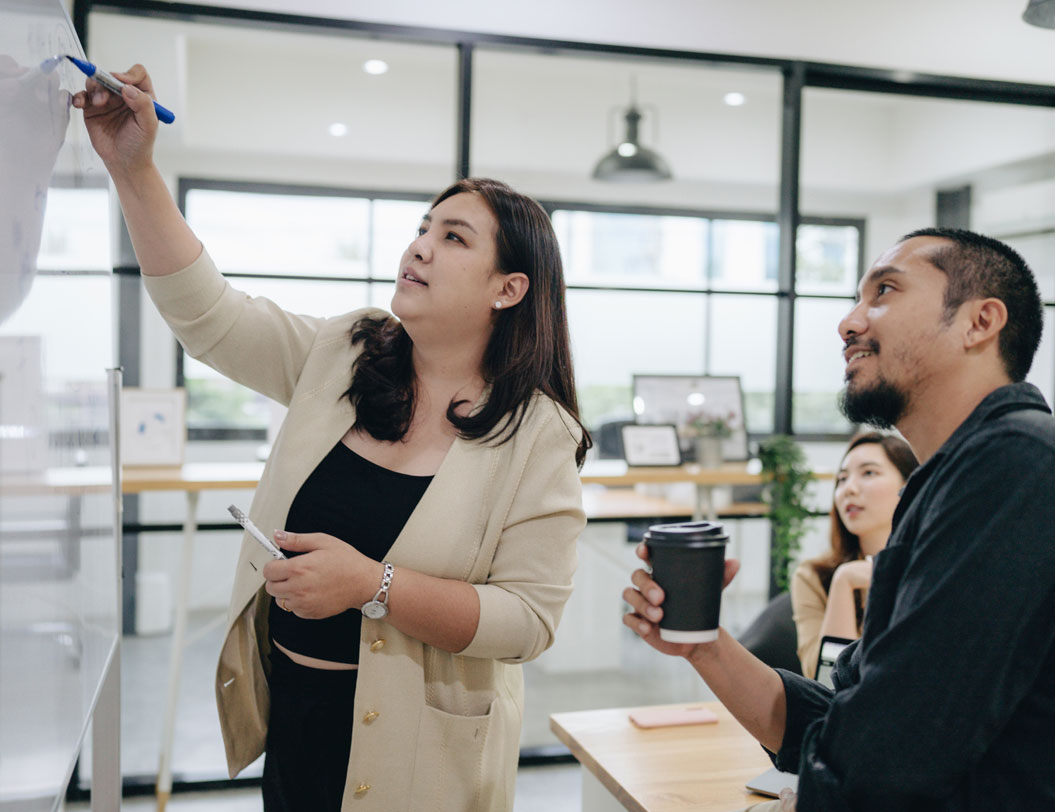 Competitors come in all shapes and sizes, and it's crucial to identify the most formidable threats and analyze their strengths and weaknesses in comparison to your business. However, this task is not always as straightforward as it may appear. Conducting thorough research can help dispel any assumptions you may have about your competitors and the market, providing you with valuable insights that can inform your strategic decision-making process.
Moreover, staying well-informed enables you to evaluate the potential value of future ideas or investments by comparing them to your knowledge about the competition. This approach allows you to make informed choices rather than blindly navigating through the market.
Identify your competitors
In today's ever-evolving market, it's crucial to stay one step ahead of your competition. While you may be familiar with the major players in your market, it's worth considering a broader perspective. Conducting a comprehensive assessment of your competitors on both a regional and national level, and even exploring international markets, can provide valuable insights. You might be surprised to discover that there are more competitors out there than you initially imagined.
By gaining a deeper understanding of the competitive landscape, you can identify untapped opportunities, refine your marketing strategies, and ultimately propel your business forward.
Below are a few ways to get started:
Conduct surveys among your customers or potential clients to gather valuable feedback. You might be surprised to uncover a few hidden competitors in the process. This information can be used to refine and adapt your own tactics, making your business even more appealing. For example, you may discover that other suppliers are preferred due to more convenient shopping hours or the offering of free delivery.
Visit government websites such as:
Search the web – search engines are a valuable tool in evaluating market competitors. By quickly identifying which competitors have a strong search engine ranking, you can infer that they likely have an effective marketing strategy and a well-crafted website from which you can gain valuable knowledge.
Industry journals and websites – these can be fruitful sources of information on your industry and its members.
Networking – joining industry associations or business groups such as your local Chamber of Commerce are great ways to discover more about your competitors.
How to gain further insight
Once you've compiled a comprehensive list of competitors, it's time to dig deeper into their operations. There are several ways you can gain valuable insights into their affairs:
Gather competitor promotions and advertising materials to review their pricing and marketing strategies, as well as the media platforms they choose to utilize.
Take a close look at their websites and social media pages, paying attention to competitive features such as e-commerce functionalities, frequency of content updates, and the sentiments expressed in social media messages and blog posts. Consider signing up for their newsletters or enlisting the help of a friend to do so.
Test their sales channels by ordering products or services directly from them. By making purchases both in-store and online, as well as over the phone, you can assess the level of service provided, and the overall ease of the buying process. If you are concerned about being recognized in-store, consider hiring a mystery shopper or asking a trustworthy friend to visit on your behalf.
Attend trade fairs and exhibitions, where competitors' stalls serve as a treasure trove of freely distributed information. Make sure to collect as much of this valuable data as possible.
Always look for opportunities
Make a list of what you've learned about your competitors and sort this information into two distinct categories – 'strengths' and 'weaknesses'. Begin by focusing on their strengths. Determine what they excel at and concentrate on the changes you need to make to your business more competitive.
Now turn your attention to their weaknesses. These present remarkable opportunities for you to highlight your unique selling points. Suppose you own a garden center and observed that your competitor advertises themselves as 'the gardening experts', yet their frontline employees struggle to engage with customers effectively.
You could train your staff to proactively ask each customer about their garden and offer valuable tips and guidance. This approach will not only showcase your expertise but also leave customers with the impression that you genuinely care about their success and are committed to assisting them.
Addressing your weaknesses can encompass a variety of actions, ranging from enhancing the user-friendliness of your website to implementing guidelines for frontline staff to ensure exceptional customer service. More substantial changes might involve reevaluating your pricing or suppliers, as well as refining your marketing strategies.
The key here is not to simply mimic your competitors, but rather to take their best ideas and enhance them. For instance, you might have discovered that your competition offers a customer loyalty program where customers receive a free product after making nine purchases.
You could adopt a similar, perhaps more generous loyalty program, and expand it by also offering a 'refer a friend and get a 20% discount on your next purchase or appointment'.
Summary
Performing a thorough analysis of your competitors can provide valuable insights and give you a competitive edge. A comprehensive review of the market can show you:
How many businesses offer the same or similar products or services in your target market.
How you can differentiate your business idea, which will affect how you plan to market your business.
Whether any competitors are using the same suppliers as you.
What pricing and marketing tactics competitors use.
Whether any protected aspects of your business such as your trademark and branding, store design, marketing taglines, toll free numbers, or social media user names are being copied, and whether any businesses have branding or names confusingly similar to yours.
By conducting a comprehensive analysis of your business rivals, you can acquire invaluable knowledge that will provide you with a distinct advantage. This will enable you to set yourself apart from the competition, make well-informed marketing choices, and safeguard your brand. Stay one step ahead by understanding your competition and harness this wisdom to drive growth.
Related Resources
Group of business professionals networking

Business

Business Networks to Help Your Business Grow

As a locally-established financial institution, we can connect you to the business networks available to help you reach your goals.

Read More

business graph on a computer

Business

10 Ways to Grow Your Business

A business' ability to be nimble and responsive determines its capacity to come out on top of challenges and obstacles.

Read More

Business

The Business Records You Need To Keep

Keeping your books up-to-date isn't just a legal obligation, but a smart business move to ensure the financial health and success of your business.

Read More