Writing Your Business Plan in 5 Easy Steps
Business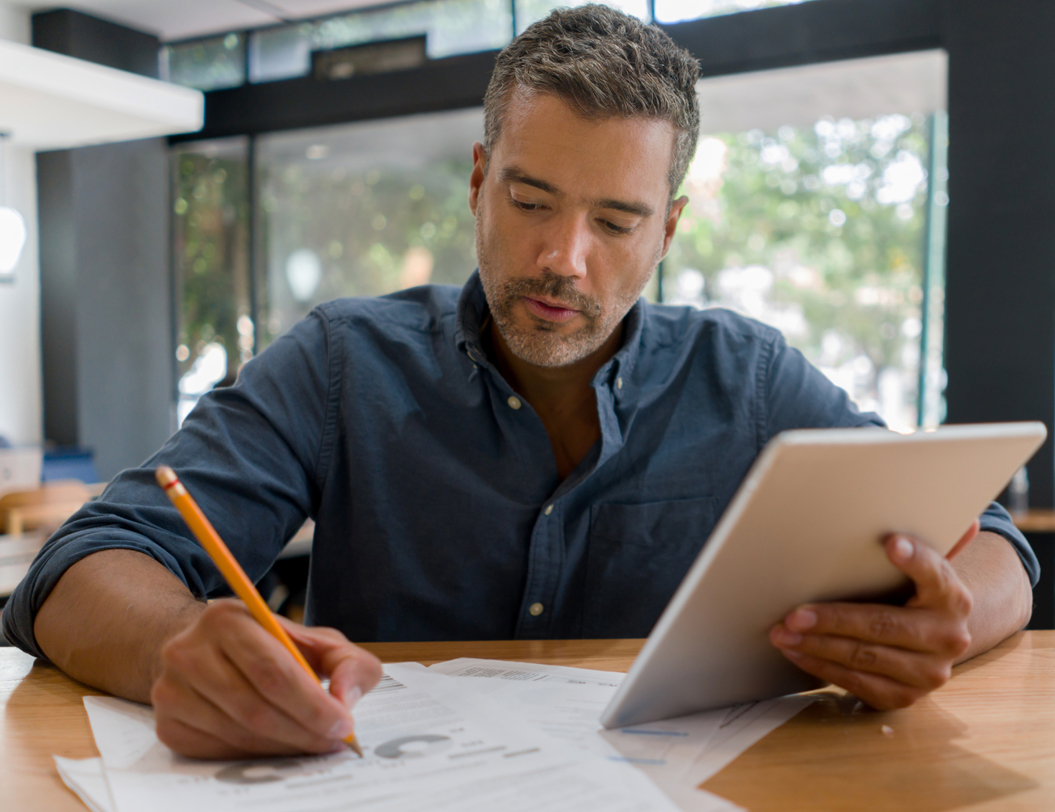 Are you ready to turn your brilliant business ideas into a reality? It's time to roll up your sleeves and get everything down on paper. To make the process frictionless and enjoyable, follow this 5-point guide.

Before diving into writing your business plan, make sure you understand its purpose. A business plan is essential for three reasons: to secure financing, attract investors, and guide your team's efforts.

Lenders want to see how you intend to repay them, while investors want to know how your business will grow and multiply their investment. Your employees (or just you) will use the plan to steer business building activities.

With a clear purpose in sight, it's time to delve into crafting your plan and bringing your business dreams to fruition.
Step 1: Research Everything
Your plan should demonstrate the feasibility of your business and how you aim to achieve profitability. To make your plan stand out, you'll need research that supports your ideas and provides a realistic foundation for your goals.
Here's some of what you should consider:
The cost to start-up your business.
The cost to run your business monthly.
How much customers will pay.
How often customers will buy.
Where else customers buy.
What lies ahead for your industry (trends).
Which suppliers will fuel your business and how much they will charge.
Who will run the business (management team and employees).
Who will advise your business (accountant, lawyer, mentor and consultants).
The more information you collect, the better. You may not use everything you gather, but it's helpful to have in case someone asks you questions or challenges your strategies.
Step 2: Prepare the Financials First
As an entrepreneur or business owner, you know that numbers don't lie. Putting your numbers under a microscope, will provide a deeper understanding of your business's strengths and weaknesses. Working to put together your financial figures forces you to think about different aspects of your business, from expenses to revenue streams to profit margins.

When it comes to financial planning, there are three essential statements that must make it into your plan. The first is the income statement, which lays out your revenue, expenses, and profit or loss. This is where you'll get a clear picture of how your business is performing financially, so you can make informed decisions about where to focus your efforts. The second statement is the cash flow forecast, which tracks the amount of money coming in and going out of your business each month. This is crucial for ensuring that you have enough cash on hand to cover your expenses and keep your business running smoothly. Finally, the balance sheet provides a snapshot of your business's assets and liabilities at a specific point in time. This can be a valuable tool for evaluating your overall financial health and making strategic decisions about the future of your business.

For example, let's take a look a cash flow statement. Using a simple spreadsheet, this financial statement can detail all of your monthly operating expenses—right down to the cost of your mobile data plan. Don't know how much data plans cost? The cash flow forecast can act as a reminder to investigate.
Step 3: Write the Body of the Plan
To build an effective business plan, you will have to outline the reasoning behind the numbers. This means setting the blueprint for your strategy in detail, including any factors that will influence your profits and losses. By doing so, you will give potential investors and partners a clear understanding of you intend to achieve your projected revenue, making it more likely that they will get on board with your vision.

Your strategy should be detailed within these key business plan sections:
Executive Summary – clearly state what you're asking for in the summary. Address the business concept, financing requirements, and key areas of management. Touch upon any major trends that may affect your business in the future.
Business/Product Description – share information about what your company does, what it sells, who it serves, and why you see opportunity there.
Market Analysis – this describes your industry, gives information about the target market, and explains how your product or service will meet the needs of the target market. It should discuss the size of the target market, the market share you hope to gain, the pricing of your product or service and your projected gross margin. It should also present the strengths and weaknesses of your competitors.
Marketing, Sales, and Distribution – provide detail on your target customer and how you intend to reach them. Touch upon your strategies for advertising, social media, customer service, direct selling and getting your offering to market.
Operations – help the reader understand the inside of your business by talking about the methods employed by your company to produce a product or render a service.
Management Team - here's where you can brag about the credentials and experiences of your team. Be sure to disclose any ownership stake your team members may have in the business.
Employees – identify critical positions within your organization that you are seeking to fill within the first few years and describe their responsibilities. Include an organizational chart to help visualize the reporting structure.
Advisory Team – lenders and investors may take comfort by reading your list of qualified advisors, mentors, and consultants. Line up fundamental support in the areas of finance, accounting, law, marketing, operations, and human resources.
Financial Statements – as mentioned earlier, the financial data will include information such as an income statement, cash flow forecast and balance sheet. Include any historical financial information (like last year's numbers) if your business is already up and running.
Step 4: Share It
Once you've written a basic draft, take advantage of the expertise around you and share it with professionals who can provide objective feedback.

An accountant can help you refine your financial projections, a lawyer can review your legal considerations, and a credit union branch manager can provide insight into funding options. For marketing and business strategy feedback, approach marketing specialists or other experienced business owners. And if you're seeking investment, it's crucial to have an investor review your plan from their unique perspective. The goal is to have people challenge your assumptions and ask tough questions, so that you can make sure your plan holds up under scrutiny. Don't be afraid to sweat through the answers - it'll only make your plan stronger.
Step 5: Edit, Shorten & Tighten
Longer business plans are not necessarily better business plans. In fact, a concise, well-written plan can be far more effective than one that's full of unnecessary information and flowery language.

Once you've reviewed the feedback on your draft plan, it's time to get to work on creating the final version. Look for any areas where you can tighten up your thinking or clarify your intentions. Make sure to remove pieces of your plan that don't add value to your overall message.

The key to success is to make your plan as clear and to-the-point as possible. By stripping it down to the bare essentials, you'll create a business plan that is easy to read and understand, while still conveying your vision and goals.

Other tips
Keep it short. Aim for a plan that is 10 to 15 pages plus a few pages for appendices.
Address the immediate future. No one has a crystal ball to predict their business future in 5 or 10 years, so focus your business plan on the next 3 years only.
Design it. Spend a few dollars on the services of a graphic designer to visually spruce up your plan.
Our Commitment to Business
Hudson Valley Credit Union is a community of neighbors, friends and family, and businesses. We believe in responsible banking and we're dedicated to acting with integrity. For us, it's about building relationships that allow your business to ascend, with the right balance of accounts and financing. As your trusted financial partner, you can be sure that your HVCU business accounts will work as hard as you do.