Start-up FAQs
Business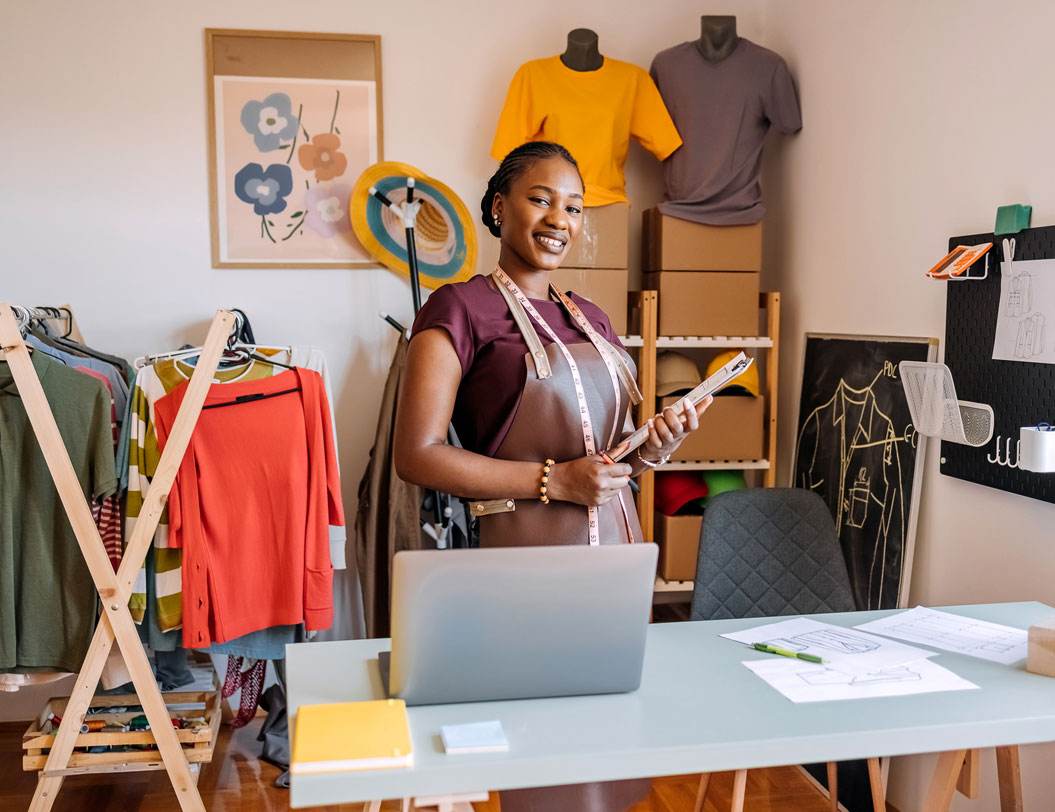 Do I Have to Form a Company to Start a Business?
There are many different business structures to choose from when you decide to start a business. You will need to select which type of business structure you'd like to move forward with in order to register your business with the state. The type of structure you select influences your day-to-day operations, taxes, and your personal risk level.
Your business structure should balance legal protections and benefits. Here are a few common business structures:
A sole-proprietorship gives you complete control of your business. It does not create a separate business entity, so you would run the business under your own name (and tax number). Under a sole-proprietorship, your personal assets and liabilities would not be separate from your business assets.
A partnership applies when there are two or more people who share ownership. In a limited partnership, there is one partner who assumes personal liability while the others have limited liability. Profits are passed through the primary partner's tax returns and they must pay self-employment taxes. A limited liability partnership provided limited liability to all owners.
A limited liability company (LLC) protects your personal assets while allowing profits and losses to get passed through to your personal income. Members of an LLC are considered self-employed and must pay contributions to Medicare and Social Security accordingly.
A corporation creates a legal entity that is separate from its owners. Corporations offer the strongest protection from personal liability. This business structure has an advantage in raising capital since it can be done through the sale of stock.
Do I Need Business Skills or Experience to Start a Small Business?
No, but it helps. Your chances of success are greatly improved when you have industry knowledge and expertise. Take a café, for instance—if you were opening a new café and have never worked or managed a team in an existing shop, things like managing staff, food costs, and creating menus would be foreign to you. General business experience can also be useful, especially when it comes to cash flow management. If you're unsure of where to start, there are plenty of local resources available like SCORE and online information that you could tap into to get you up to speed.
Do I Need to Develop a Business Plan to Get Started?
Whims and solid ideas can launch a business, but a plan is necessary to grow your business to scale. A business plan defines your goals and supports your implementation and market strategies. Having a plan in place helps you allocate resources properly, handle unforeseen complications, and make the right decisions. If you're raising capital or borrowing money, a business plan is often needed, to help the lender understand your business potential. Find out more about business planning here, including our free Business Plan Template.
How Do I Create a Cash Flow Forecast?
A cash flow forecast is simply a record of the cash you expect to come into your business and the expenses you anticipate paying out, month over month for a one-year period. Each month you'll be able to predict your net gains or losses, giving you time to cover a shortfall or reinvest the surplus. For each month, you'd have a starting balance to add your predicted income and subtract expenditures—leaving you with a running balance. Accounting software can automate this process for you, or you can download our Cash Flow Template.
How Do I Set Up My Bookkeeping/Accounting Software?
Legally, all instances of money coming in and going out need to be recorded so you (or your accountant) can determine the net profit you'll report to the IRS. While a spreadsheet can be useful to track payables and receivables, it can also be prone to human error. The best way to monitor your accounts is to use accounting software that's linked to your business operating account. You can connect Quicken and Quickbooks easily to your HVCU business checking account by using Express Web Connect or Quicken Connect.
How Do I Work Out How Much to Sell to Make a Profit?
The easiest way to determine how much you need to sell in order to turn a profit is to divide your estimated profit margin into your projected overheads.

For example: If your gross profit is 25%, and monthly salaries, rent, power, internet and everything else is $50,000; you would divide the 25% into $50,000, and get $200,000 as the answer.




This is what you need to sell each month to cover those overheads, also known as the break-even point.
What Insurance Do I Need for My Business?
There are three main business insurance to consider—A business owners policy (BOP), general liability, and interruption insurance in case your business gets damaged or something happens which prevents you from operating. Additionally, business life and disability insurance provides coverage in the event that something happens to you.
When Should I Contact an Accountant?
If you've never been in business before, it's wise to get an expert on board in the early-stages of your venture to help you avoid cash flow problems and other common pitfalls. Other business owners can provide recommendations or you can search the web for reliable accountants in your area. Whomever you choose, should be able to save you money and stress by keeping track of your payables and receivables, allocating funds for payroll, and effectively managing business debt.
It's also sensible to consult a lawyer about your business intentions, particularly if you intend to sign a lease or any legal document.
How Much Working Capital Do I Need?
It depends. If you're starting a service business from home and you're the only employee, you may only need to cover your phone, internet, and salary for a few months until you start covering your costs with income. On the other hand, a software company developing a new product may require 12 months or more of salaries, rent, and marketing. Use a cash flow template and break-even calculator to predict how much you need to cover overheads.
What's the Best Way to Get Funding for My New Business?
The way in which you fund your business can affect the way you structure and operate the day-to-day. Many entrepreneurs self-fund from personal savings or other assets, but you can also solicit investors and loans. There is trade-off regardless of the method you choose. If you self-fund, you retain full control of your business but expose yourself to risk. Investors will request a seat at the table, lessening some of the control and ownership of your company. Loans will require a business plan, expense sheets, and projections, as well as the need to manage the expense of the loan. Talk to your advisers (accountant, banker, other business owners, etc.) to get a sense of their recommendations based on your individual circumstances and the amount of cash you'll need.
How Much Can I Borrow?
The decision to fund a business lending application varies based on financial institution. In general, the amount you can borrow is dependent on how much you need, the purpose of the loan, the loan type, the amount of collateral you will be using to secure the loan, and your ability (and plan) to repay. You can learn more about our business lending capabilities by speaking with one of our knowledgeable Branch Managers. Make an appointment today.
Do I Need Cash Flow Projections to Borrow Money?
You should know whether your business can afford repayments without putting undue stress on you, or your working capital. A cash flow projection isn't always obligatory, but it isn't a bad idea to have it on hand when you meet your banker.
Who Should I Talk to First for Advice?
Entrepreneurs tend to solicit feedback from friends and family while sorting out the vision for their businesses. Once a fully-formed idea is in place, it's a good idea to tap into local business resources who can give you the tools to get started. There are plenty of peers, mentors, professional services consultants, and economic development leaders, who are willing to consult with start-up business owners at no-charge. For a full list of local resources, click here.
What Are Business Mentors and How Do I Find Them?
A mentor is someone who has no stock in your business and is there to give friendly advice and support. Very often, they may be current or retired business owners, or people with industry experience. A good place to start is score.org where you can be matched to a mentor for free. There are also lots of other support groups, such as your local Chambers of Commerce, industry associations, and government help.
Where Can I Get a Business Plan Template?
Download our free Business Plan Template.
Where Can I Get a Cash Flow Forecast Template?
We have a Cash Flow Template you can download here.
Related Resources
business man looking at plans on a desk

Business

5 Advantages to Starting Your Business with a Plan

Vital to your success, a business plan serves as the framework for your organization.

Read More

Group of business professionals networking

Business

Business Networks to Help Your Business Grow

As a locally-established financial institution, we can connect you to the business networks available to help you reach your goals.

Read More

Woman hanging Open sign on business door

Business

The Do's and Don'ts of Starting a Business

Take a look at the current landscape for starting a business, some tips for getting established, and figuring out if now is the right time for you to proceed.

Read More